Priceless Events for Exhibitors
Break through to the Japanese market
Grab your business opportunity with JAPAN DIY HOMECENTER
As in previous years, we will also conduct the "Japan DIY Product Competition" which will introduce and exhibit a range of best recommended from overseas (new products, hit products, and environmentally-friendly products) from various exhibitors, from which excellent products are selected for awards through a popularity vote among our visitors. We will also hold a business matching event "HOMECENTER BUSINESS MATCHING", an event for the exhibitors to hold business talks with experienced buyers who are members of our association. A further service offered is free interpretation, for overseas exhibitors/visitors wishing to exchange information with Japanese visitors/exhibitors. We are also hoping to set up various events sections where exhibitors can take part in a number of different ways to publicize their own products. In order to encourage visits to the exhibition by industry representatives, members of the press, and members of the public, we will of course be publicizing the event itself, but we will also engage in a publicity campaign that will feature information on the exhibitors and other information across a wide range of media channels.
Priceless Events for Exhibitors
If you have a plan to expand your sales channels in the Japanese market, please join us!
▶HOMECENTER BUSINESS MATCHING
This is a B to B business matching program. You will have 15 minutes for a meeting with buyers from leading Japanese retailers and wholesalers. Bring your products to the meeting, and directly present them to buyers. At the same time, you can consult with them on the best way to break into the Japanese market.
<<Application deadline : July 24.>>*Tentative
▶Japan DIY Product Competition
Showcase your products outside of your own booth! Registered products will be exhibited in a competition area and voted on by the buyers and media. This will be your opportunity for added visibility to promote and drive traffic to your booth. The award winners are guaranteed to gain special attention from buyers and the media.
<<Application deadline : July 20.>>
▶Reception Party
Join this networking opportunity! The association members, exhibitors and related business people will gather to exchange information with you frankly. The executives and the buyers from BIG-NAME retailers will be here. We will help you to meet the right people. There will be some interpretation services available.
Special features for overseas exhibitors
▶Buyers' Booth Tour in the Overseas Area
A lot of buyers willing to import products will visit the overseas area. This will be a great opportunity to catch them at your business in Japan. There will be some interpretation services available.
▶Study Bus Tour to Large-Scale Retail Stores
Held on August 27 - the day after the show closes. There will be a participation fee. Experience the actual Japanese industry! Study the Japanese market with a special lecture by an expert on the industry. After the lecture, the tour will visit several large-scale retail stores with some guides. You will receive some tips on how enter the Japanese Market after studying about the Market with professionals and understanding the structure of the distribution system and receive analysis of current trends in the distribution. Please take advantage of this valuable opportunity which will be useful for not only expanding your business, but also establishing your mid/long term corporate strategy.
<<Application deadline : August 4.>>
Exhibition brochure / Application form









*Please submit a form along with the
floor space application form above.
JAPAN DIY HOMECENTER SHOW 2016 figures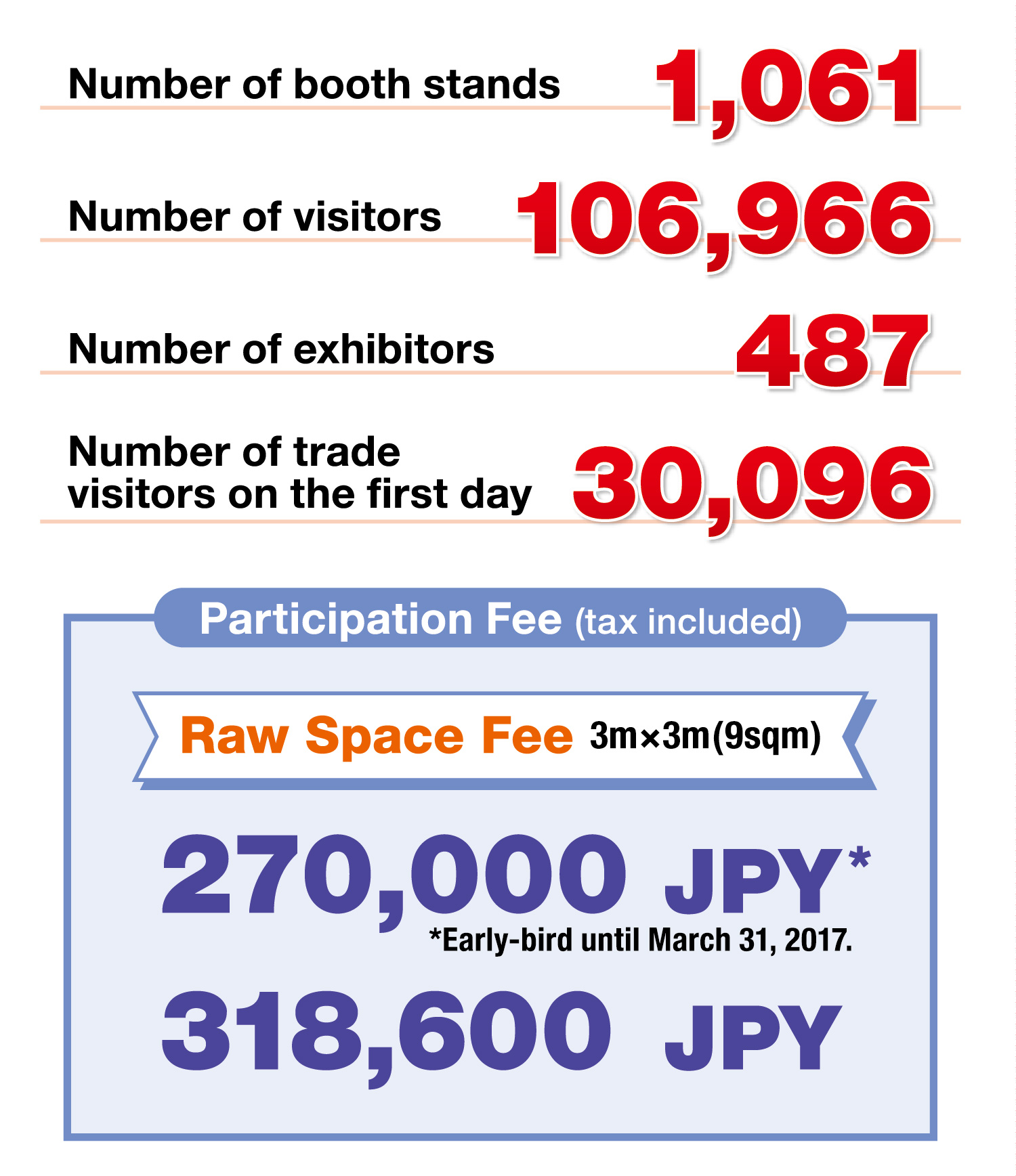 Japanese Market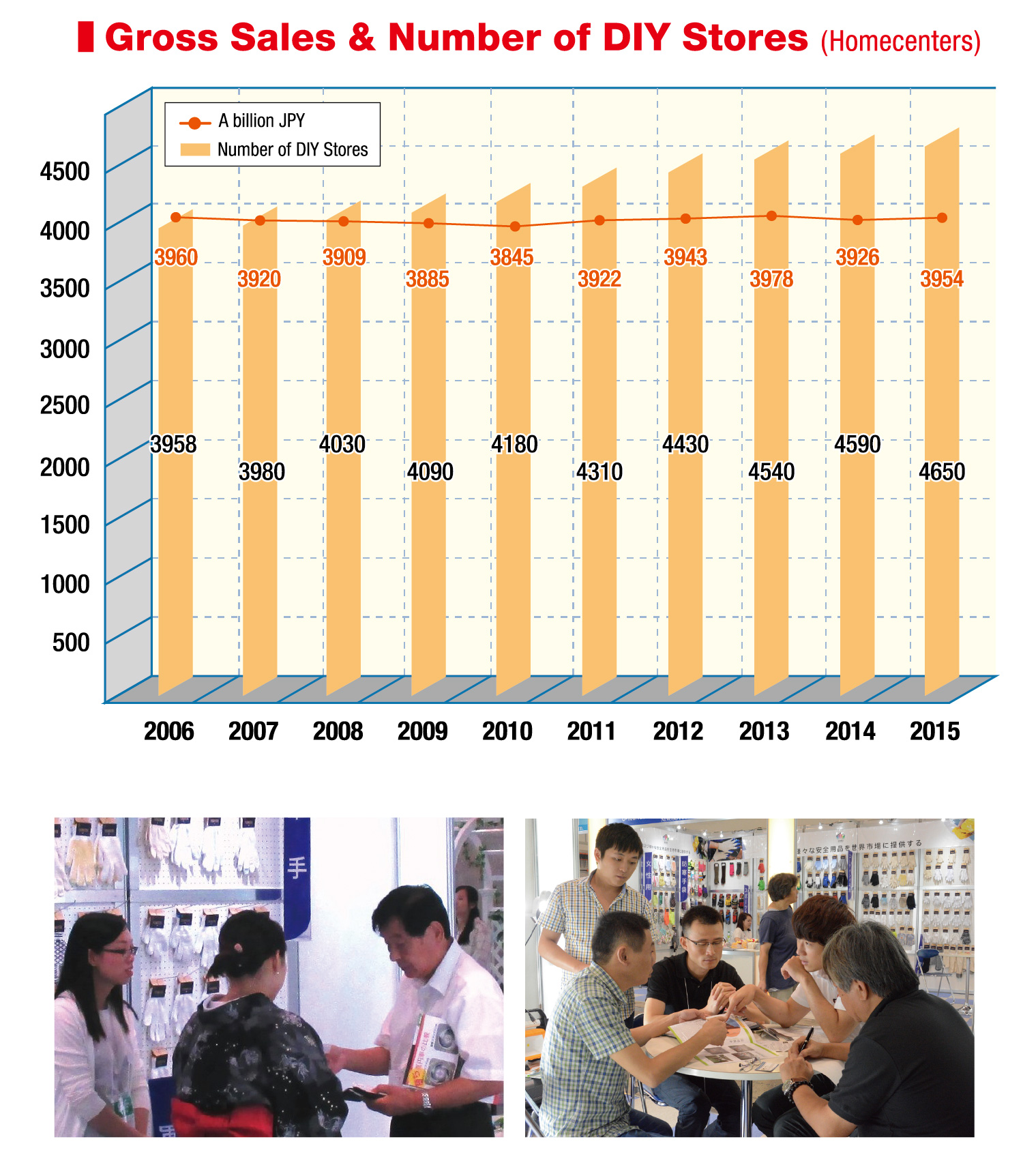 Business Opportunities
JAPAN DIY HOMECENTER SHOW is strongly supported by its exhibitors. The following graphs show how the 2016 exhibition was recognized by exhibitors. Seize an unequaled business opportunity to directly interact with Japanese buyers by joining the JAPAN DIY HOMECENTER SHOW!


Exhibitor's Time-line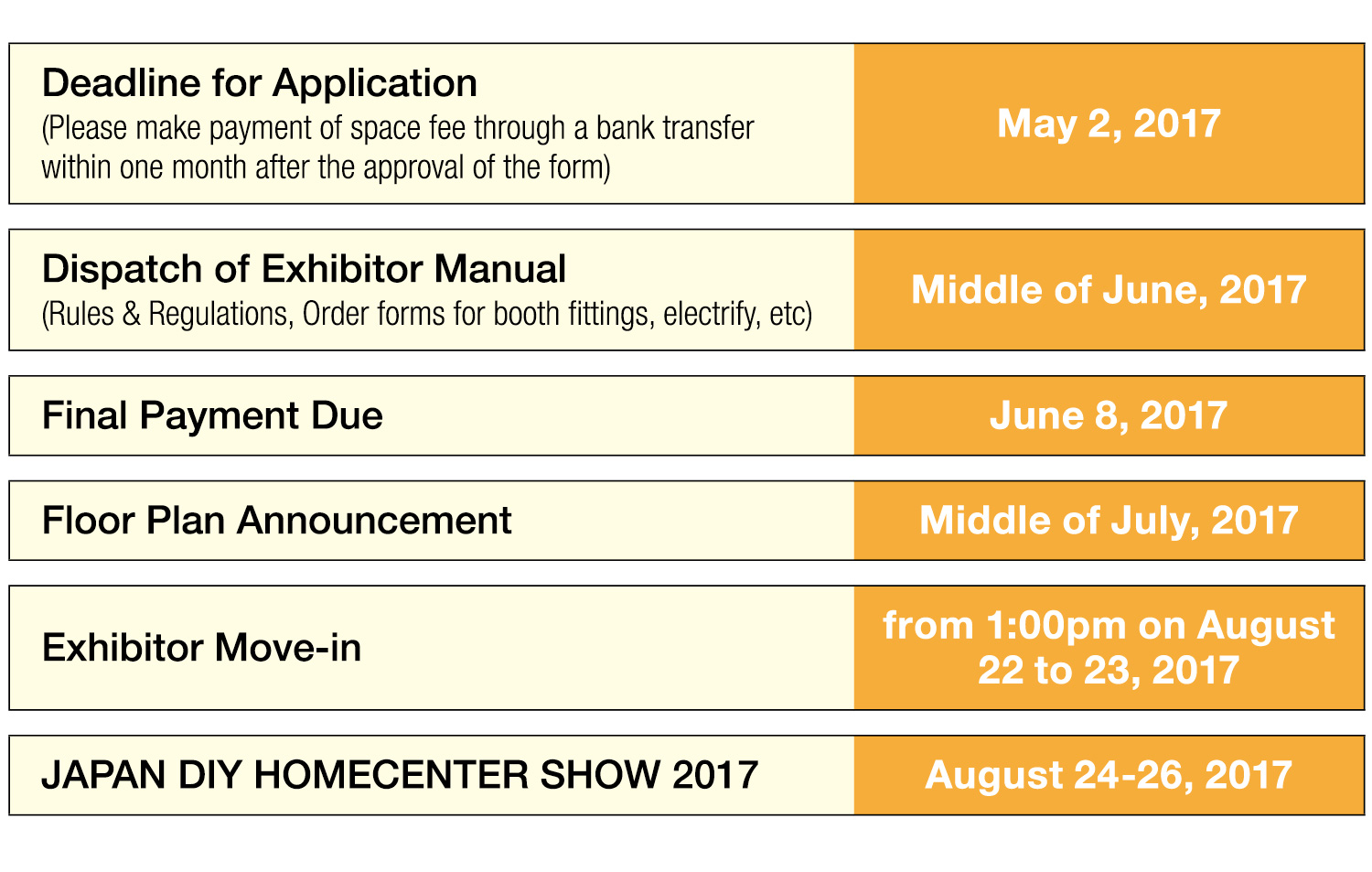 Rental Package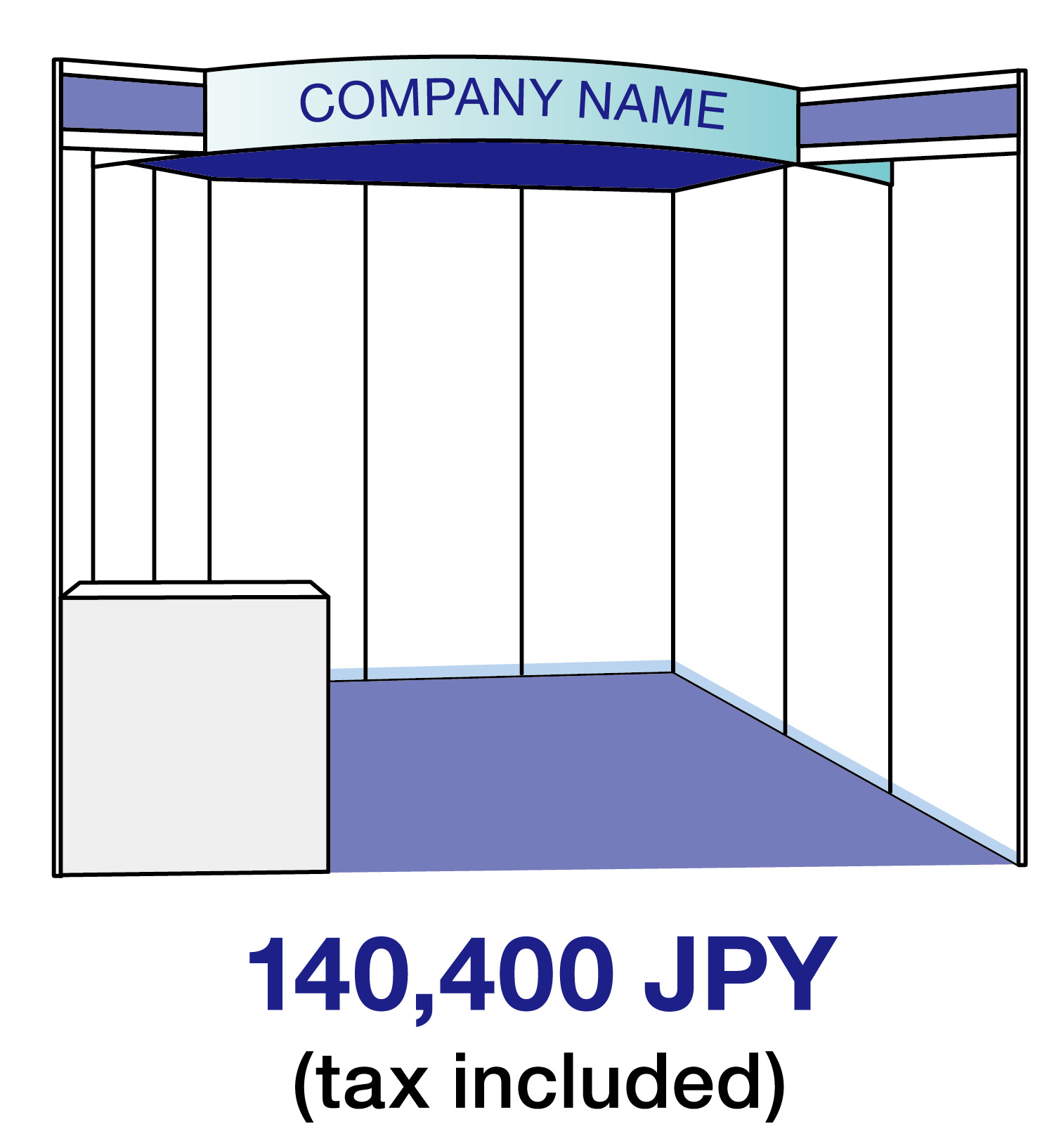 Includes:
.Needle punch carpet
.System wall panel
.Fascia with Company name
.Halogen spotlight X 3
.Electric outlet X 1
.Electric consumption up to 100V/500W
.Reception counter X 1
.Folding chair X 1
.1 optional furniture to be selected from
5 choices below:
- 1 set of 3 wooden shelves
- System display counter
- Peg board with 20 hooks
- Folding table & White table cloth
- Glass shelves rack with 3 layers x 2 rows
For more details, please contact Overseas Operation Office.
Visitor List in 2016 (Partially)
Contact
JAPAN DIY HOMECENTER SHOW
Overseas Operation Office

SPACE MEDIA JAPAN CO., LTD.
Kosaikaikan Bldg. 2F., 5-1 Kojimachi, Chiyoda-ku, Tokyo 102-0083, Japan
Tel. (81) 3-3512-5670 Fax. (81) 3-3512-5680
URL: http://www.smj.co.jp E-mail: diy2017@smj.co.jp
Link